Angelina Jolie Starring in 'Those Who Wish Me Dead'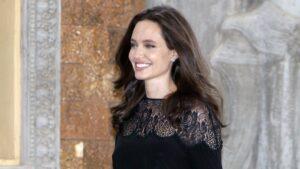 From Variety.com:
Angelina Jolie has come on board to star in the chase thriller "Those Who Wish Me Dead" with Taylor Sheridan directing from the script Sheridan adapted from Michael Koryta's book and Michael's script.

Bron Studios and Film Rites are producing and Creative Wealth Media is financing. Sheridan is adapting the script from Michael Koryta's 2014 novel of the same name, which follows a 14-year-old boy who witnesses a brutal murder, is issued a false identity and hidden in a wilderness skills program for troubled teens while the killers are slaughtering anyone who gets in their way in a methodical quest to reach him.