AVAILABLE NOW
"Koryta keeps the suspense high throughout."―Publisher's Weekly
"Koryta has never been better than with this knuckle-biting thriller."―Kirkus
"Instantly gripping, with realistic action, a breath-snatching twist, and a few untied ends that hopefully signal a sequel."―Booklist
Tyler Perry is set to join Angelina Jolie in Taylor Sheridan's next pulse-pounding thriller Those Who Wish Me Dead, Collider has exclusively learned.
read more
Nicholas Hoult will join Angelina Jolie in Wind River filmmaker Taylor Sheridan's next feature Those Who Wish Me Dead.
read more
What a great way to start the month—with an endorsement from Stephen King on HOW IT HAPPENED!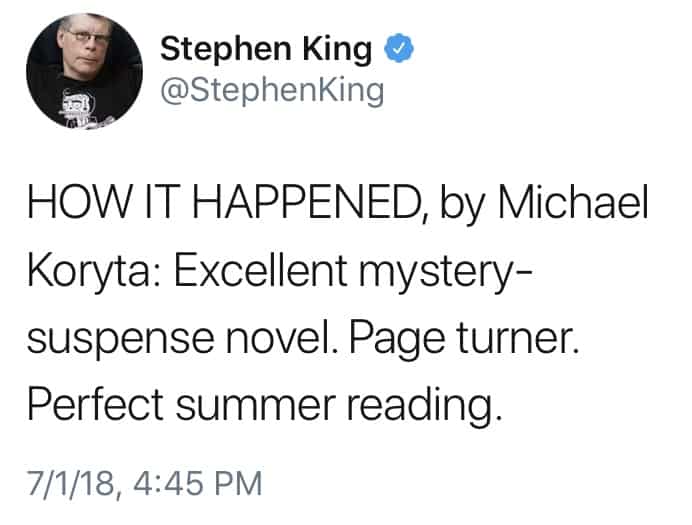 read more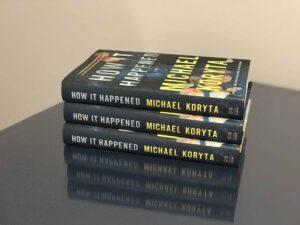 …includes HOW IT HAPPENED! O Magazine named Michael's latest release one of the best books of summer! Read more: https://bit.ly/2xMAE2N
read more
No matching events listed under IF SHE WAKES Tour. Please try viewing the full calendar for a complete list of events.