What Stands In A Storm, by Kim Cross.
Anyone who has read SO COLD THE RIVER knows that I'm a bit obsessed with tornadoes – not quite to the Anne McKinney level, but close – and Kim Cross does a wonderful job of telling the story of the horrific tornado outbreak of April, 2011. She's a fine writer and journalist, but what really stood out to me from this read was the depth of passion displayed by the meteorologists. Anyone who's ever made a joke about our television weather forecasters (and I know I have) should read this to get a sense of how hard those folks really are working, and how much they care.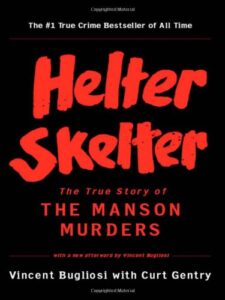 Helter Skelter, by Vincent Bugliosi.
I started another biography on Manson but it didn't hook me, and found myself picking up Helter Skelter with the intent of re-reading a few select chapters. Instead I blew through the entire book again. Still one of the most disturbing books I've ever read, and if you haven't read it, you're missing out on a chilling slice of Americana. Very chilling.
Hollywood, by Larry McMurtry
The last of McMurtry's slim trio of memoirs, along with BOOKS and WRITING, covers his time in the screenwriting and film business, and is told with grace and wit. A quick read but a rewarding one.
A Deadly Wandering, by Matt Richtel.
Incredibly well-written, and important, this book looks at how a quick glance at a text message while driving claimed several lives and changed others forever. Combining the neuroscience of distraction with a suspenseful narrative of police investigation and legal action, Richtel pulls of a truly impressive feat on a topic that all too many of us would like to ignore. It's my "push this book into as many hands as possible" pick from 2014.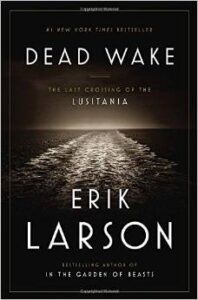 Book on the nightstand:
Dead Wake, by Erik Larson.
The man can hardly write a bad sentence, let alone a bad book. This story of the Lusitania's last voyage is sure to be a riveting read.