You asked for it! Check out Michael's list of some of the fiction books he is reading this summer.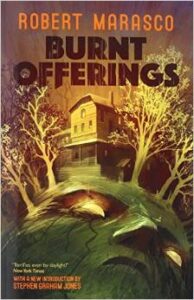 Burnt Offerings, by Robert Marasco
Sadly out of print, but worth hunting down, and I'm trying to bang the drum for someone to reissue a print or e-version of this gem of a haunted house story from 1973. Fantastic writing and a classic slow burn of supernatural terror.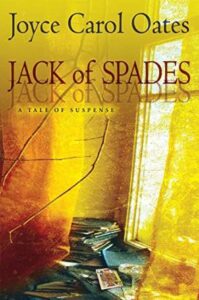 Jack of Spades: A Tale of Suspense, by Joyce Carol Oates
Joyce Carol Oates can write (and probably has) in any direction she chooses with incredible grace and insight, but I'm always partial to her darker material, and this slim suspense novel is psychological gem.
West of Sunset, by Stewart O'Nan
The latest from one of our best living novelists captures F. Scott Fitzgerald in his final days, struggling as a Hollywood screenwriter. It's a compassionate and moving novel, beautifully written.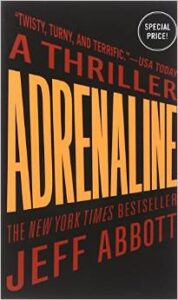 Adrenaline, by Jeff Abbott
Abbott is one of the rare thriller writers who has compelled me to move backward in his series in order to catch up, which is something I haven't done in years. The Sam Capra novels are crafted like a Swiss watch, intricate and always effective.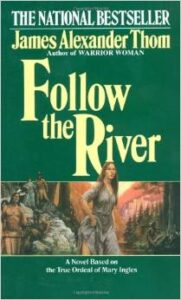 Follow the River, by James Alexander Thom
I read this for the first time about 20 years ago, and it didn't disappoint on return. Thom's fictional look at the real-life story of Mary Ingles, a 23-year-old pregnant mother kidnapped on the frontier by the Shawnee, who made a remarkable 1,000-mile escape, is one of the all-time classics of survival stories.
The President's Shadow, by Brad Meltzer
If a novel starts with a severed arm found in the White House Rose Garden, you can generally assume it is going in the right direction. Meltzer gets a lot of praise for his research and concepts, but I don't think he gets enough due for his writing. He's a marvelous storyteller.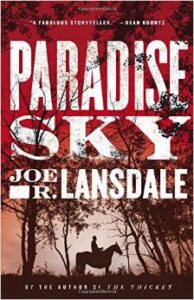 Book on the nightstand: Paradise Sky, by Joe Lansdale
Don't know much about it, and don't care – Lansdale doesn't miss. I can't wait to begin.